To accommodate our patients, we offer the following information about our policies concerning fees, insurance, patient accounts, and payments.  Please discuss any questions or concerns with our office manager.
---
Care Credit – Options for Patient Financing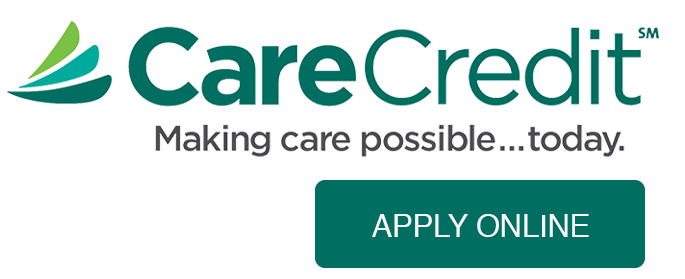 Our practice is pleased to offer Care Credit for patient financing options.  A variety of flexible plans provides low monthly payments with no money down and no payment for weeks. You can apply online with Care Credit here.
For more information on this attractive option, just ask our team or visit CareCredit.com.
---
Lending Club Patient Solutions

We work with third-party patient financing providers, like LendingClub Patient Solutions, to bring you budget friendly monthly payments and make your treatment more affordable.  You can apply online with Lending Club here.
Feel free to give us a call if you'd like to learn more about the payment plans available to fund your treatment, have questions about your plan, or would like to move forward with scheduling your treatment.
For more information about Lending Club, please ask our team or visit LendingClub.com.
---
Fees
Our fees are structured in an effort to keep orthodontic fees down while maintaining the highest quality of professional care.  We abide by accepted dental plans fee schedules, as well as our own set fees.  When your accept treatment in our office, you agree to be financially responsible for the entire fee, independent of insurance coverage.  Flexible payment arrangement is available. Since we set a scheduled time for each patient, if an emergency arises, please give us 24hr notice.  If your appointment is cancelled without prior notice (24 hrs) a fee will apply.
---
Payment Plan
To assist our patients in financing, we offer an in-house option of 20% down and the remaining balance is divided over the months determined for orthodontic treatment completion.  Your insurance plan may cover a portion of orthodontic treatment.  If full payment is made at the onset of treatment, we will offer a fee discount (If you have insurance, we will offer a discount for payment of your portion of the fee that will not be covered by insurance).  Most orthodontic retainers/appliances that are limited treatment will require 50% down initially, and the balance is due at the time of delivery.  For your convenience, we accept payment by VISA, MASTERCARD, and AUTOMATIC DEBIT from your checking account or credit card.  We have an outside financing company option.  The rates and terms vary.  If you have been given a treatment plan, you may apply online or in our office for credit at:  Care Credit  – www.carecredit.com or LendingClub.com.
---
Insurance
We accept most major insurances, and our office is happy to file insurance at no charge to our patients.  All claims are usually filed within 24hrs of your visit.  Our office will verify your insurance coverage to advise you of your benefits.  All claims are filed according to the American Dental Association (ADA) guidelines.  Co-payments and deductibles are due at the time of service.  We will be delighted to estimate your benefits and your payment due prior to treatment.  At this time, a flexible payment plan can be arranged.  Please feel free to ask our staff if you have any questions.